Blog Archive
A brief essay entitled...
Friday, 16 August 2013
... a one-armed entrepreneur, the defining of Irish photography, and how the Easter Rising stole a part of Irish photographic history!
by Guy Phenix, Glasgow Based Stuff Maker

In 1865 a young man set up a studio in his mother's toy shop in Dublin. This man's entrepreneurship not just influenced my dissertation, it influenced the photos of Ireland you have taken and you probably don't have a clue who he is.
His name is William Lawrence. His beautiful collection has been preserved by the National Library of Ireland, well most of it. Unfortunately a large selection of Irish portraits were lost during the 1916 Easter Rising. Upon looking at the buildings destroyed during the Easter rising we see "UPPER SACKVILLE STREET. 5, 6, and 7 — William Lawrence, photographer and stationer." (Upper Sackville Street is now Upper O'Connell Street) We can only begin to imagine the sort of insight into Irish culture these moments in time could have provided.
What I decided to do with these many images from across Ireland is what I want to talk about here. During my final year at the University of Ulster, Coleraine I wrote a dissertation: The influence of the Lawrence collection on Irish photography. This written dissertation was accompanied by a practical piece to emphasise and back up the theory in the written part.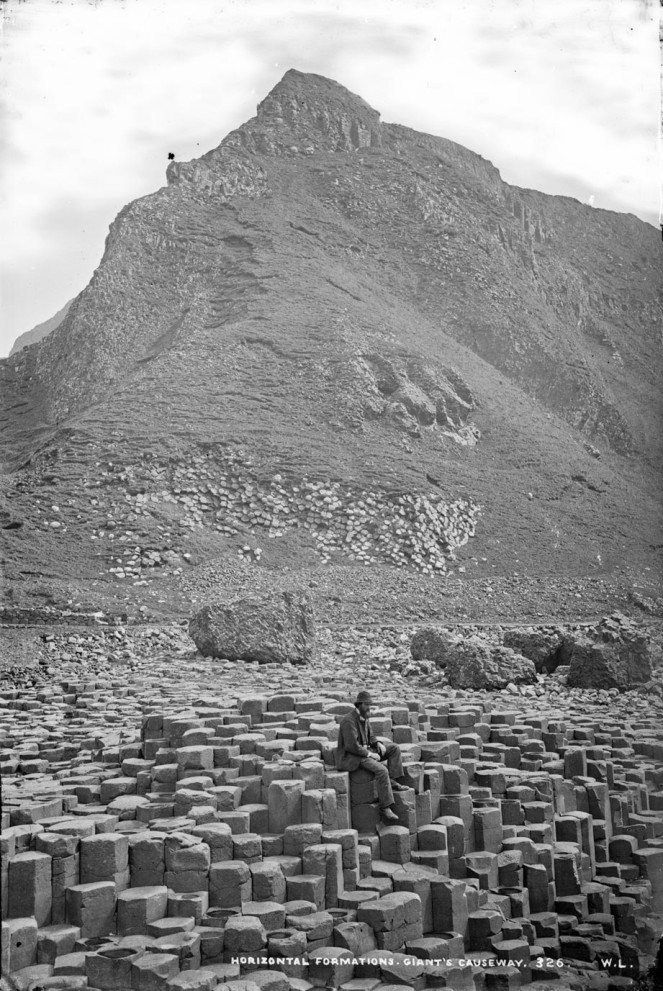 I decided to use the photography technique "rephotography", now made famous by the Dear Photograph blog. This technique uses original images, often cropped, which are taken to the same location where the photograph was captured. The photographer then holds the old photo up, aligned with the buildings or geographic structures, and photographs it in its new environment. This technique gives an amazing perspective of change and time. I decided to focus on the North Antrim coast, a very picturesque and much photographed location. I chose a number of photographs from the NLI's Lawrence Collection. (Coleraine town hall, Bushmills distillery, the Giant's Causeway, Dunluce Castle and Portstewart harbour).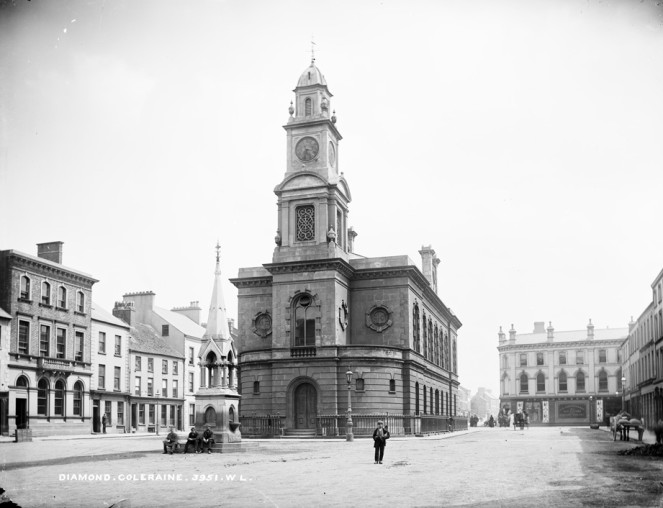 I then wanted to see how much these photographs had influenced tourist photography at their specific locations. To do this I used Flickr. I typed in the various locations and up popped again and again photographs taken from the same locations, and from the same angles as Robert French had chosen. (French took most of the Lawrence Collection photographs.)
Robert French clearly laid down what we call "Markers" for tourist photography. If someone has a photo of the Eiffel Tower we know that they were in Paris. We may know this because we have been to Paris and seen the Eiffel tower and all the signs for it. This is an "on-site marker". If however we have seen postcards or posters saying this is the Eiffel tower and it's in Paris, that is an "off-site marker".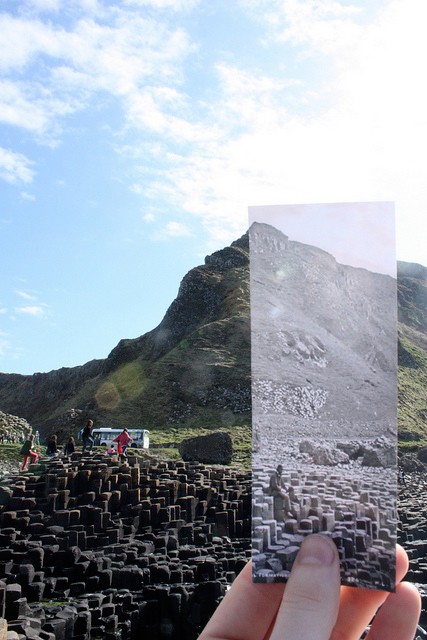 What I proposed in my dissertation was that there needed to be a new definition for online photographs and information - Online Markers. "Online Markers" defines information that we receive about a location via online information. On websites such as Flickr we can find out so much detailed information about where, when and how photographs were taken. We also get detailed descriptions, titles and tags, all of which determine how we perceive the image. This is what I define as "Online markers". I decided to use this in my practical piece by showing the similarities via an interactive map.
I also wanted to bring in the influence of "offsite" markers. I did this for my end of year exhibition which were created via postcards shown in the photos below. These postcards and the marker theory behind them added strength to the notions of the tourist gaze.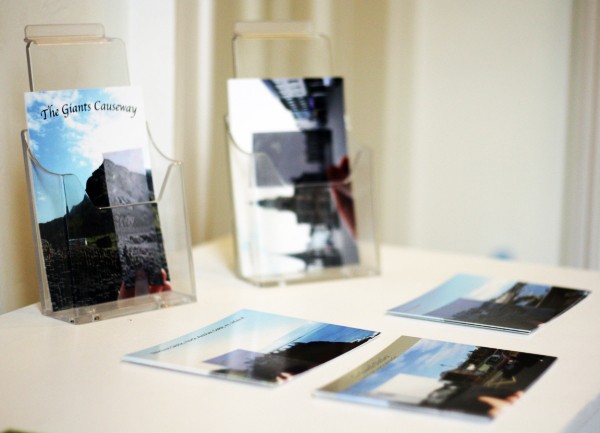 This project however does not end here. The chance is now for you to look at how your local area in Ireland is represented in the National Library of Ireland's Lawrence Collection. Take these photos and rephotograph them. Share with the world via "online markers" how your local area has changed...