Visit Safely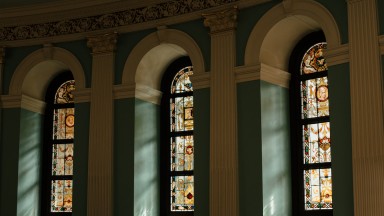 The National Library of Ireland continues to follow the latest government advice and to prioritise the health and safety of our users and staff.
We have returned to full capacity in our reading rooms and you will no longer need to make an appointment to access our reading rooms or family history service in Kildare Street. You must order material in advance using the online order form. 
The use of face coverings (masks) is optional and wearing a face covering is a personal choice. You are welcome to continue to wear a face covering while in the buildings. During a visit, you will see protective measures including signage, sanitisation stations, and increased ventilation across our buildings. Hand sanitiser and wipes are available to wipe equipment before and after use.
Please do not visit the NLI if you are experiencing any symptoms of COVID-19.