Family History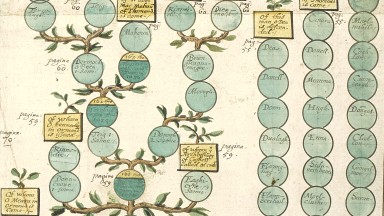 Every year thousands of people visit the National Library in person and online to research their family history.
The NLI has many records and resources that can be used to trace your ancestors including Catholic parish records, property records, newspapers and directories.

We offer a free Family History Service to assist researchers who require additional help in their search for their ancestors. We also provide free access to a number of genealogy subscription sites in all our reading rooms.

Please note that a reader's ticket is required to access the Family History Room. You may apply for a reader's ticket using our online application form.

View the Catholic Parish Registers