For Librarians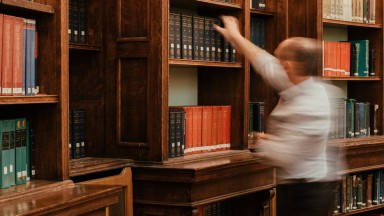 The National Library of Ireland aims to make information on all material published in Ireland available to other libraries.
The National Library of Ireland offers the following services to libraries:
Record of Irish Publishing
There are two methods of accessing this information:
1) The NLI provides an annual list of Irish published books that have been acquired by Legal Deposit. 
Below are the lists for the last three calendar years which can be downloaded. There is also a quarterly list from the current year with the most recent Irish publications acquired by our acquisitions team. 
2) Our online catalogue includes the option to search by publisher and also to narrow searches by date. In addition, the NLI's policy of collecting material of Irish interest published outside Ireland means that the online catalogue is very useful as a general guide to Irish material.
Access to catalogue records
The NLI is committed to cataloguing, in a timely manner, all published material (including serials) arriving into the library under legal deposit legislation. This is a useful aid to other libraries as these records, once made available on the NLI's online catalogue, can be downloaded by others using the Z39.50 protocol.
Presently, access to NLI catalogue records via Z39.50 is unavailable. We are working to restore access soon.
Please note that individual records can be downloaded in MARC format by clicking on Export Record (on the top right of each record) on any item in our public catalogue at catalogue.nli.ie.
Exhibition Loans
The NLI loans items from our collections to libraries and other institutions for exhibition purposes. For details of how to request material, please visit Loan of Materials from Our Collection.
Travelling exhibitions
An increasing number of the NLI's exhibitions are being made available to libraries and other civic institutions in a travelling format. For further information on hosting one of our exhibitions, please contact learning@nli.ie.