Search Help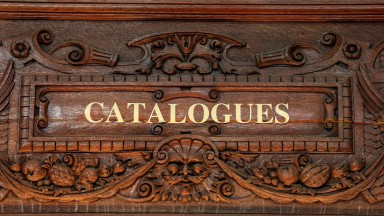 The catalogue brings together, in a single search, all of the National Library of Ireland's collections.
Our online catalogue contains details of:
Books
Serials
Newspapers
Manuscript collections
Maps
Visual collections including photographs, prints and drawings, and ephemera
Music
Digital collections
Websites in the NLI Web Archive
Catholic Parish Registers
Searching the catalogue
It is possible to search for an author, title, subject, or even a geographical location in the search box.
Select All Fields from the drop-down menu beside the search box for the most wide-ranging search results possible.
If the initial results are too general, you can focus your results using two methods:
You can limit your initial search by using the drop-down menu to the right of the search bar. This allows you to search only under specific fields, e.g. author, title, subject, or call number.
You can narrow the results of your initial search by using the Narrow Search filters on the right hand side of the page. This allows your results to be filtered by date, subject, author, language, etc.
When you have narrowed your search parameters using these filters, the next word or phrase you search for will search under the same parameters.
If you want to broaden your search again, untick the Retain Current Filters option beside the search bar.
Digital items
The catalogue contains all of the items in our collections - both those held physically in our storage areas and the more than 140,000 items that we have digitised.
If you wish to see only digitised images, select Search Digitised Content Only before beginning your search. This is particularly useful for photographs and other visual materials.  
Where an item has been digitised, the original is not issued.
Results and ordering 
When you select a result from your search, the result page will have a section titled Get this.
Here you will find the following information: 
The item's call number
Which of our reading rooms can be used to access the item
Any special arrangements in place for the item, e.g. delivery times for items stored offsite
You can order the item online using the form on the online orders page.
You will require the call number and the reading room location of that item.
You will require a reader's ticket to order materials.
Further information on searching the catalogue