Collections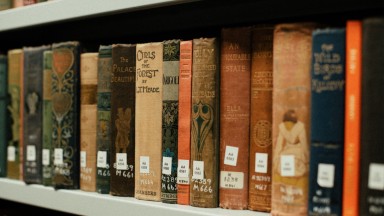 Our Collections
The National Library of Ireland cares for over 12 million items. Find out more about our collections.
Featured Acquisitions
NLI unveils a range of items acquired during 2022
Material collected includes the earliest known Irish grant of arms, dating from 1554; a photograph album from 'Lollie' Yeats, sister of WB Yeats; and 1960s cinema posters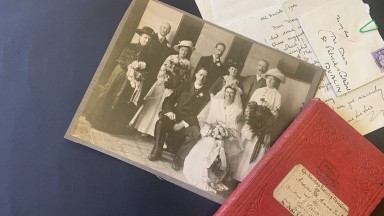 Using Our Collections
The National Library of Ireland provides a number of services to help our users to access materials from our Collections both physically and online.
Featured Collection
Recent acquisition for the National Library's Collections
18th Century Andrew Robinson Stoney-Bowes marriage settlement papers.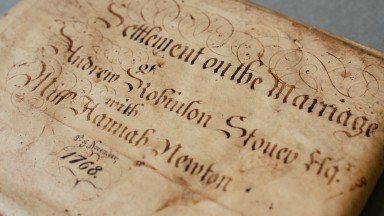 Our work with the collections
The management and development of the National Library of Ireland's Collections is central to our mission is to preserve the heritage of Ireland, its people and its culture.