NLI West Wing Refurbishment Project
Planning application for NLI redevelopment lodged with Dublin City Council
Wednesday, 27 September 2023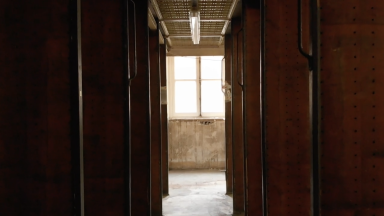 Something is happening in the National Library of Ireland...
The NLI is excited to announce that a planning application for refurbishment works and rear extension has been lodged (26.09.203) to Dublin City Council by the Commissioners of Public Works in Ireland.
The proposed redevelopment will take place in the West Wing of the Kildare Street building and through careful conservation, refurbishment and adaptation, the former Victorian-era book storage will be transformed into a new cultural space that will be free and open for all to enjoy.
Housed over six levels, the 1,600 sq meters of accessible public space will provide new exhibition and event space, a bespoke learning centre, a café, retail and additional public facilities.
Working closely with the Office of Public Works and the Department for Tourism, Culture, Arts, Gaeltacht, Sport and Media, this project will be the most significant development in the National Library of Ireland since its establishment in 1877.
Read more here: Press Release (27.09.2023)
Launching the Capital Development Project at the National Library of Ireland
Video credits:
Director: Finn Richards (Stills&Motion), Orla Neiland
Music: Jonathan Casey
Aerial footage: Theo Jebb & Luke Leslie