NLI History Ireland Hedge School: Archbishop John Charles McQuaid—a reassessment
New podcast available
Friday, 7 April 2023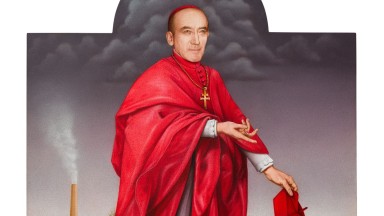 John Charles McQuaid, archbishop of Dublin from 1940 to 1972, was a colossus of the Catholic Church in his day, famous (or infamous) for his opposition to Health Minister Noel Browne's Mother and Child Scheme. Less well known is his pioneering work on Irish emigrant welfare in Britain and his influence on the architecture and planning of Dublin.

In this latest podcast in our NLI History Ireland Hedge School series, join History Ireland editor, Tommy Graham, in discussion with Brian Harvey (social researcher), Mary Kenny (The way we were: Catholic Ireland Since 1922), David McCullagh (biographer of Eamon de Valera), and Ellen Rowley (architectural historian).

The podcast is available to listen to here.