Blog Archive
Let's Get Political ... The NLI's Web Archive
Thursday, 23 February 2017
by Maria Ryan, Web Archivist.
This week marks six years since the National Library of Ireland (NLI) began collecting and archiving websites. It is also six years since the 2011 General Election and furthermore, a year has passed since the 2016 General Election. Given our longstanding tradition of collecting political material, it was natural that the NLI would begin to collect online election material.
The NLI's collections are full of wonderful election ephemera. This includes election posters, pamphlets and leaflets, all of which are still being collected to this day. For example, take a look at this notice of results of a County Tipperary election from 1830.
The library is also home to the personal papers of many leading Irish political figures. These fascinating collections include those of Daniel O' Connell, Erskine Childers and Douglas Hyde, to name but a few.  These papers are available for consultation in the Special Collections reading room in 2-3 Kildare Street and offer invaluable insight into the lives of some of Ireland's leading politicians.
Erskine Childers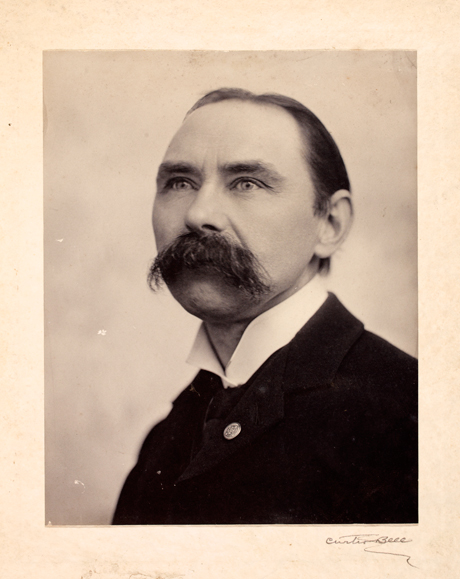 Douglas Hyde
In 2011, we embarked on our first thematic web archive collection which collected the online representation of GE2011. The election was scheduled for Friday the 25th of February and in total one hundred websites were selected for inclusion in the collection. These sites were crawled both before and after the election and included cross party, nationwide candidates' websites. Party websites along with commentary websites and blogs were also included. A more detailed breakdown of how the various candidate websites/social media accounts were selected for inclusion in both General Election web archive collections can be found here. Websites like Merrionstreet.ie the official government news site were also archived.
Here's a breakdown of the type of websites that were collected.
Last year, with the aim of recording GE2016, we embarked on our largest election collection to date. Like GE2011, this collection includes cross party, nationwide candidates websites which were collected on dates before and after the election. Twitter accounts were also captured which reflects the growing part social media plays in Irish elections. The Twitter accounts of the ten candidates for GE2016 which had the greatest number of followers were also selected for archiving.
Here's a breakdown of the sites collected.
With both GE11 and GE16, we contacted a number of academics with a known interest in this area, with a view to obtaining recommendations of websites to archive and we were thrilled with the level of response.
Follow the link to read more about these individual collections.
The political collection included in the web archive allows researchers to analyse the online representation of Irish elections since 2011. Every election and referendum held in Ireland since 2011 has been archived and is available for researchers to use, free of charge, anywhere in the world. In addition, the NLI collects continuously on ongoing political events that relate to Ireland such as Brexit. The NLI collected a number of sites relating to Brexit last year and will do so again this year.
The nature of political websites and social media accounts mean that they are at high risk of loss and deletion. The NLI's web archive protects and preserves this vital data for future generations of researchers.  Follow the link for more information on the web archive and to access our collections.
Above MerrionStreet.ie website from 2011 and below from 2016.