Blog Archive
Ch-ch-ch-ch-changes
Tuesday, 31 January 2012
by Andrea Bonnie, NLI Marketing Student
Over the coming months, we'll be introducing several major service improvements designed to make your NLI experience easier, more streamlined, and ultimately more rewarding.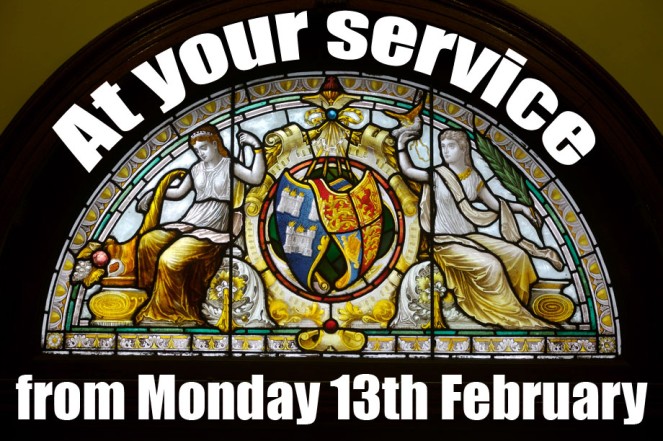 Some of these improvements will be introduced on Monday 13th February 2012. To start off, we're pleased to announce that you'll be able to order materials online by completing a simple form. This new method of advance ordering will allow you to request up to five items from the Main Reading Room and the Manuscripts Reading Room simultaneously, which will then be ready for you at the delivery time that suits you. As well as being easier all round, it'll save you the trouble of filling out each order separately.
We'll also have new self-service copying equipment in place, with the installation of four new microfilm printers in the Copying Services room for use with newspapers on microfilm. Microfilm copies of the Tithe Applotment Books will also be available on open access in the Genealogy Microfilm Reading Room.
It'll be easier to access our online resources too, like our newspaper archives and digitised book collections, thanks to an additional six computers in the Main Reading Room. No more lurking in the shadows waiting for a computer to become available!
In addition to all of the above, we'll be making all of our printed book catalogue records available through the online catalogue over the coming months.
We're also extending WiFi throughout our public spaces so you can continue your research over a cup of coffee in Café Joly or while catching a bit of sunshine on our front steps.
Whether you visit us in person or engage with us online, whether you're a one-off visitor or one of our regulars, we're striving to make the NLI an even more enjoyable, stimulating experience for everyone. We'll keep you updated with any further improvements. Let us know what you think!