Blog Archive
If ever you go to Dublin town
Friday, 1 March 2013
Wiltshire Collection Online by Orla Fitzpatrick, Irish photo historian
October 1998 was a very exciting time to start working at the National Photographic Archive (NPA). The O'Donnell & Tuomey designed building had just opened in Temple Bar, Dublin and the staff were busy with the task of unpacking the vast photographic collection.
As a Research Assistant for the Women's History Project, my assignment was to  catalogue a collection of 1,300 images, mainly of Dublin, taken by Elinor Wiltshire between 1951 and 1971. As a Dubliner, I was delighted with the challenge of describing and identifying locations in my native city. I was also a little daunted at the prospect of cataloguing an entire collection, organising an exhibition and producing a publication within one year.
Elinor Wiltshire's keen eye and Rolleiflex camera had created a small, albeit very varied and lively depiction of the city. She witnessed Dublin's citizens as they worked, played, shopped and prayed. While the city was on the verge of great change, the collection transcends mere nostalgia for times past and shows real photographic talent and personal vision. Photographs are increasingly recognised as a primary source and a collection such as this one contains much of interest to historians of costume, design, religion, architecture, urban life and much more.
Elinor's architectural studies show the splendour of Georgian Dublin, some of it threatened at the time, as in the case of the row of houses on Lower Fitzwilliam Street which were subsequently demolished. Whilst nobody bemoaned the loss of decrepit tenement buildings in the city, the unsympathetic manner in which some inner city dwellers were relocated was addressed by Elinor's York Street eviction scenes. In addition to the Dublin photographs, she also recorded members of the travelling community at their campsites in Galway and Cork.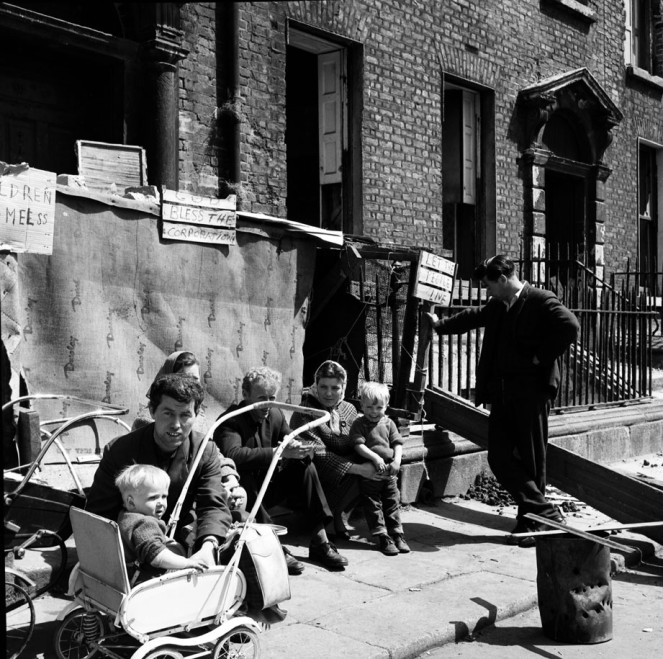 The medium format twin lens reflex camera favoured by Elinor was ideal for street photography. The viewing mechanism of this camera meant that the photographer looked downwards when focussing on an image and many people did not realise that they were being photographed; hence the natural and uninhibited manner in which they are portrayed. I particularly like the series of images taken at the Cumberland Street Market where the shoppers are so engrossed in their quest for a bargain that Elinor's presence has gone completely unnoticed.
During my time working with the collection, I was assisted in the cataloguing by NPA staff who had recently received training from Sarah Rouse, Prints and Photographs Division, Library of Congress, Washington. Professional library standards were adhered to and the resulting records contain detailed format descriptions, Library of Congress subject headings and geographic locations. In interviews with Elinor Wiltshire, she graciously discussed her photography and provided a wealth of background information that also informed the exhibition text and catalogue records. This period of cataloguing allowed me to fully immerse myself in the collection, and was of great benefit when curating the exhibition and compiling the book.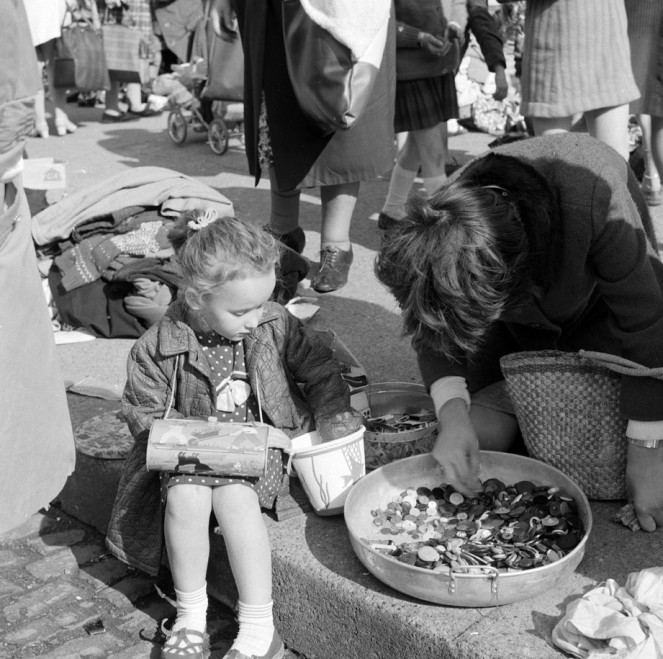 There can be no doubt of the popularity of this collection as demonstrated by the high numbers who visited the NPA exhibition, If ever you go to Dublin town, in the summer of 1999. Fourteen years later, I was delighted to hear that the Wiltshire Collection is now digitised and available online. Its online availability is a true example of public access and will allow many more people to see the collection in its entirety. No matter how popular a museum or a library is, the potential number of online visitors will always be greater than those who can physically visit a reading room or exhibition.
During the cataloguing process, I was repeatedly amazed by the crystal clear detail which extended to the edges of the square format negatives. Details such as concert billboards and street signs allowed me to pinpoint the location and date certain images. An opportunity to scrutinize these photographs in a similar fashion will now be available to the public through the library's new online image viewer. Not only does digitisation facilitate such unlimited access, it also ensures the preservation of the original negatives and prints. Items are not handled repeatedly and can therefore remain in the appropriate storage conditions.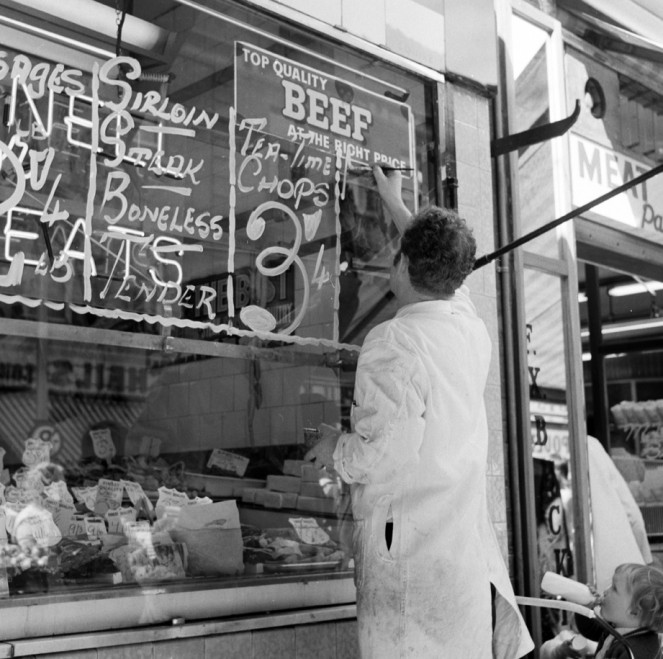 My time at the NPA started an on-going interest in Ireland's photographic history. As a blogger on Irish photography and a PhD candidate, I appreciate only too well how great (and convenient) it is to search through a photographic collection from one's own laptop – at any time of the day! My experience of searching online has also led me to conclude that digitisation projects are not without their pitfalls! Some institutions place vast numbers of images online. However, if they are not accompanied by meaningful catalogue records it can become difficult and frustrating to navigate through them or to locate a favourite photograph. In the case of the Wiltshire Collection the digitised image is accessed from within the catalogue record itself, making searching and retrieval easy.
The interactive nature of online collections also allows for new viewing experiences and self-directed learning. The success of the NLI's Flickr Commons photostream demonstrates this perfectly. The public can contribute local knowledge and expertise which can in turn enhance the existing catalogue records. A recent example of such interaction resulted in the identification of two girls photographed by Elinor Wiltshire on Thomas Street in 1969. When a search brought Colm Irwin to the NLI Commons site, he recognised his three year old self in a photograph taken at Merchant's Arch, Temple Bar, Dublin. Doubtless, there will be further identifications and clarifications and the public will get as much joy and pleasure as I did from the Wiltshire Collection.
Orla Fitzpatrick is in receipt of doctoral scholarship from the University of Ulster. She has worked in the area of librarianship since 1994 and her blog Jacolette covers vernacular Irish photography.