Online Exhibition | From Turmoil to Truce: Photographs of the War of Independence
Date
Permanent Online Exhibition
Date
Permanent Online Exhibition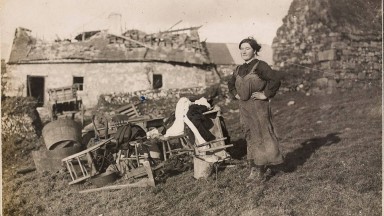 The images are black and white. The issues aren't.
From Turmoil to Truce: Photographs of the War of Independence explores key aspects of the Irish War of Independence through the National Library of Ireland's photographic collections. 
Ireland is a dangerous place in 1920 and 1921. Across the country, repressive British Forces are ranged against increasingly agile, aggressive IRA units. In between those opposing sides are ordinary people trying to live in extraordinary times.