Blog Archive
An Introduction to Digital Collections
By Maria Ryan - Web Archivist
Friday, 17 April 2020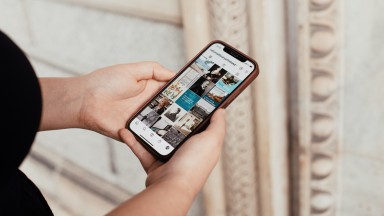 As Ireland's 'memory keeper', the role of the National Library is to protect the country's literary, historical, and political record for the longer term, and that includes preserving Ireland's contemporary heritage in digital form.
The web is an ever changing resource; online content isn't built to last. It's estimated that, on average, a website is changed or deleted within 100 days. If we don't archive these websites now, much of their content will be lost forever – in contrast to the paper-based records from 100 years ago. Since 2011, the NLI has engaged in rapid response collecting, archiving websites detailing some of the major events of the last ten years.

See for yourself and explore our web archive, where you'll find a selection of websites, which cover major events like elections, referendums and the 2016 commemorations, as well as a range of other topics. You might like to take a look at a video recorded last November as part of our annual World Digital Preservation Day 2020 event.
Archiving an international pandemic online - Maria Ryan
How web archiving works
Since 2007, working with an expert technical partner, we have selected relevant Irish or Irish interest websites and social media accounts for preservation. We archive the Irish web on a notification basis, letting the website owners know what we are planning in advance.
 
Since 2011, we have also carried out selective web crawls for key Irish events such as elections and referendums. These archived websites, which can be navigated just like a live website, often contain online publications, such as PDFs. They are managed on an ongoing basis in our existing IT infrastructure, preserving them for future users. The archived websites are made available through an interface where everyone can access them. If a website changes completely, or disappears, we still have it preserved as it was when we archived it.
Collecting COVID-19
The National Library collects all printed material published in Ireland. This means we will have all the newspapers, books and magazines published during the COVID-19 pandemic, and that we will keep them safe and accessible for everyone. As so much of the contemporary record is digital, we are also collecting the websites that tell the story of this time in Irish life. These include the major efforts across Government, the health sector, and Irish society to combat the pandemic. In 2020, almost 180 websites were archived as part of the Covid-19 collection, including some websites that were archived multiple times throughout the year. This collection is now available to view from our web archive.
The collection is continuously growing with websites being archived on an ongoing basis, including those that document the latest developments in the pandemic, for example, the vaccine roll out.

Anyone can help us collect the websites that capture the Irish experience and actions taken during the COVID-19 pandemic. To nominate a website, you only need to fill in a short form and email it to us. You can find more details here.
To get you started, here are some examples of sites and collections included in the NLI web archive:
You can find more information on these collections here.
-----
This story first appeared as a NLI Newsletter in April 2020.