Late at the Library: September 21st
Location
National Library of Ireland, 7-8 Kildare Street, Dublin, D02 P638
Location
National Library of Ireland, 7-8 Kildare Street, Dublin, D02 P638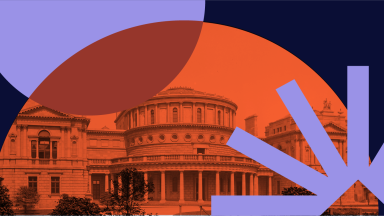 An after-hours exploration of the National Library of Ireland. 'Clay' and 'Eveline' with live readings and music
Join Paul O'Hanrahan, actor, and Michael Holohan, composer and pianist, in a special dramatic and musical presentation of two stories from Joyce's Dubliners: Clay and Eveline. Both stories are set on the Northside of Dublin, especially the environs of Drumcondra and Fairview. Michael Holohan, born in Drumcondra, has a special affinity with these stories and has composed special music to accompany Paul O'Hanrahan's wonderful readings and dramatic interpretations.
Taking place in front hall in our Kildare Street campus the musical and literary performance will be followed by the opportunity to explore the iconic main Reading Room after-hours.
Due to popular demand, this event is booked out and is waitlist only.
 The Late at the Library event series is supported by the Department of Tourism, Culture, Arts, Gaeltacht, Sport and Media and is part of the Night-time Economy Scheme.