Late at the Library - September 14th
Location
National Library of Ireland, 7-8 Kildare Street, Dublin, D02 P638
Price
Free, no booking required.
Location
National Library of Ireland, 7-8 Kildare Street, Dublin, D02 P638
Price
Free, no booking required.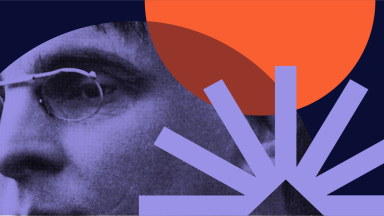 An after-hours exploration of the National Library of Ireland.
7-9pm – Live Traditional Music and Yeats Exhibition.
Enjoy an evening musical performance with traditional group Aiteall in the atmospheric front hall of the National Library and take the opportunity to explore our popular exhibition Yeats: The Life and Works of WB Yeats after hours. You can also enjoy a visit to our Reading Room, which will be open to the public between 7-9pm.
No booking required, join us onsite at no. 7/8 Kildare Street from 7pm.
Artist information - Aiteall
The five members of Aiteall grew up playing tunes together with Craobh Phiarais Uí Ghreagain, based in the Cultúrlann in Monkstown, County Dublin. Formed during Covid to entertain the local nursing homes – the group have gone on to play in various pubs and festivals both at home and abroad.  The members of the group are Cathal Ó Duibhir Baoill on concertina, Daragh Ó Dubhir Baoill on fiddle and guitar, Liam Ó Laoide on banjo and bodhrán, Conor Mac Gabhna on banjo and fiddle and Ailbhe Ní Croidheán on fiddle and piano.
WB Yeats Exhibition - late opening until 9pm.
Experience our award-winning exhibition on William Butler Yeats (1865-1939), one of the great writers of the 20th century and a significant influence on modern Irish cultural identity.
The exhibition draws on items from the National Library of Ireland's Yeats Collection, the largest collections of books, manuscripts and personal items relating to WB Yeats in the world.
Explore Yeats' many interests – Ireland, literature, folklore, theatre, politics, mysticism and the occult. Exhibition highlights include manuscripts of many of Yeats' most beloved poems including "The Lake Isle of Innisfree" and "Easter, 1916", his Nobel Prize medal, personal artefacts from Yeats' school reports to a cherished carved piece of lapis lazuli, remarkable photographs of Yeats and his family and friends, and much more.
The Late at the Library event series is supported by the Department of Tourism, Culture, Arts, Gaeltacht, Sport and Media and is part of the Night-time Economy Scheme.