In-Person Event | Reading Seamus Heaney Today
With Nicholas Allen & Rosie Lavan
Date
15 September 2023 | 1.00pm
Location
In Person at Seamus Heaney: Listen Now Again, Bank of Ireland Cultural and Heritage Centre, Westmoreland Street, Dublin, D02 VR66
Price
Free, booking required
Date
15 September 2023 | 1.00pm
Location
In Person at Seamus Heaney: Listen Now Again, Bank of Ireland Cultural and Heritage Centre, Westmoreland Street, Dublin, D02 VR66
Price
Free, booking required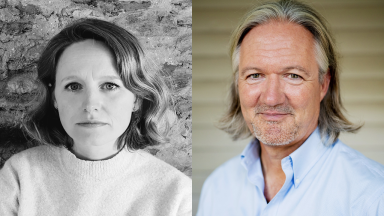 Ten years after Seamus Heaney's passing, the work and the world continues to change in its impact and suggestion.
Thinking about Heaney's words, his archives, letters, and published works, this conversation will share perspectives on how the poems come in to their own lives over time.  This conversation will range widely across Heaney's work, considering the landscapes, people and other writers he summoned in his art.  There will be time to share ideas together, and to ask questions. 
Nicholas Allen is the director of the Willson Center for Humanities and Arts and Endowed Professor in Humanities at the University of Georgia.
Rosie Lavan is an Assistant Professor in the School of English at Trinity College Dublin.