Online Talk | Seamus Heaney's Places of Writing
By curator of 'Seamus Heaney: Listen Now Again', Professor Geraldine Higgins
Price
Free, booking required
Price
Free, booking required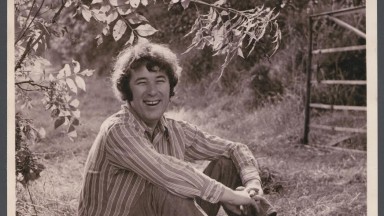 Geraldine Higgins zooms back to Dublin to discuss Seamus Heaney's places of writing – both real and imagined.
Seamus Heaney was often introduced in person and in print by the phrase, "Born on a farm in Co. Derry in 1939." From that birthplace, a small thatched farmhouse called Mossbawn, Heaney moved first to Belfast and later to a cottage in Glanmore, Co. Wicklow before settling in Dublin where he lived "by a famous strand" in Sandymount until his death in 2013.
This talk examines these places of writing in the broader context of writers' museums and literary tourism, and looks at the role of these dwellings in his poetic imagination.